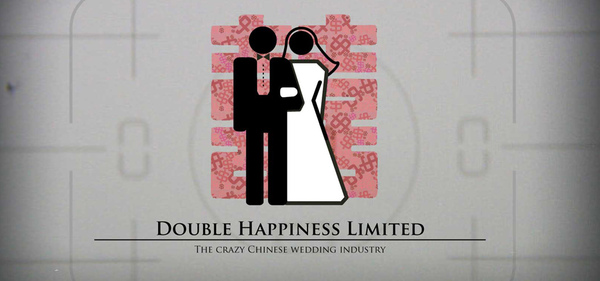 CNEX 第一屆華人紀錄片提案大會【首獎】
幸福定格 Double Happiness Limited
台灣 Taiwan / 50 min / HD / 導演 Director:沈可尚 SHEN Ko-shang、盧元奇 LU Yun-chi
在台灣,婚紗文化的興盛已經不是新聞,這個龐大的婚慶消費市場每年約有105 億以上的產值,而轉移去中國大陸後更是驚人。婚紗照是情感的顯影,華人社會特有的文化禮俗及真性情都無一遺漏地被記錄在婚紗照之中,它讓所有人相信,它是一個能用金錢交換具像幸福的造夢工廠。諷刺的是,當一個以個人主體性為基礎的造夢過程可以反覆地被套用,有完整的服務及生產線,並深入生活之所需時,那些王子公主從此過著幸福人生的美夢,卻愈來愈快醒來,愈來愈少被長長久久地實現,那些傳統的華人家族觀念也逐漸被挑戰……
In Chinese communities, it is common practice taking sets of "memorial wedding photos" prior to marriage. Almost every would-be newlywed does so, and they always spend handsome money on it because marriage is more than important in life. The wedding photography industry, therefore, is surprisingly lucrative.In Taiwan, everyone knows the wedding sector to be thriving.The wedding market generates more than NT$10.5 billion per year in Taiwan, and the one in China is even more lucrative.
Memorial wedding photography shows people's love and dedication to one another. Based on the concept of happiness, the unique Chinese customs and the most truthful human emotion are noted down in the memorial photos. However,behind the photos, there may be long-lasting true love,embarrassment after divorce, quarrels between lovers, or a heart-breaking past.
Marriage is significant to the Chinese, and memorial wedding photography is unique practice in the world. With this project, we hope to delve into the industry and understand how Chinese people define themselves and happiness.
* 導演介紹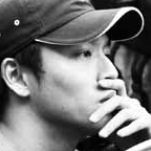 沈可尚 SHEN Ko-shang
國立台灣藝術學院畢業,畢業作品《與山》獲得金馬獎最佳短片,更代表台灣首度入圍法國坎城影展電影奠基競賽單元。2002 年開始拍攝紀錄片,首部紀錄片《親愛的,那天我的大提琴沉默了》除參加加拿大Hot Docs 影展,在商業市場中發行亦獲佳績。2006 年,他所執導的紀錄片《賽鴿風雲》,是首批由國家地理頻道監製的台灣紀錄片之一,並以此片榮獲金鐘獎非戲劇類最佳導演。2009 年,紀錄長片《野球孩子》獲國際紀錄片雙年展台灣獎首獎、上海國際電視節玉蘭花最佳紀錄片銀獎、亞太影展最佳紀錄片等殊榮,並入圍瑞士尼恩真實影展國際正式競賽單元。2010 年完成自閉症系列紀錄片《遙遠星球的孩子》。
沈可尚現為自由影像工作者,除了紀錄片導演,他同時也拍攝劇情片、廣告,或擔任攝影工作。
Graduated from National Taiwan College of Arts, SHEN's graduation work Layover was the first Taiwan film to be selected for the Official Selection for Cinefondation at the Cannes Festival.
SHEN starts making documentary films in 2002. His first documentary Silent Cello was screened at the Hot Docs Canadian International Documentary Film Festival. It also received positive feedbacks in the commercial market. In 2006, SHEN made another documentary The Pigeon Game for NGC. SHEN won the Best Director in the non-drama category of the Golden Bell Awards in Taiwan. In 2009, Baseball Boys, a full-length documentary, won the grand prize for Taiwan films at the Taiwan International Documentary Festival, the Silver Prize of Best Documentary for Magnolia Awards at Shanghai TV Festival, and Best Documentary of Asia-Pacific Film Festival. The documentary was also selected for the Official Competition of Visions du Reel and nominated for Best Documentary of the Golden Horse Awards.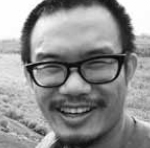 盧元奇 LU Yun-chi
從2000 年開始曾經參與製作過16mm 短片近二十部,擔任過編導、攝影、燈光、剪接等。紀錄片作品包括公共電視《台灣音樂產業紀錄片─留聲時代流離歌舞》、《遙遠星球的孩子》系列紀錄片等。
LU was involved in more than 20 16mm shorts since college. He is the director and editor of the documentary Taiwan Pop Music Industry and Children from the Distant Planet series.